How To Fix Missing Ski Run Counter
If you are experiencing the missing Ski Run counter display and having two slope displays then you need to set the ski activity type manually.
Step 1 - Press the ski icon button
Step 2 - Select activity (if blank)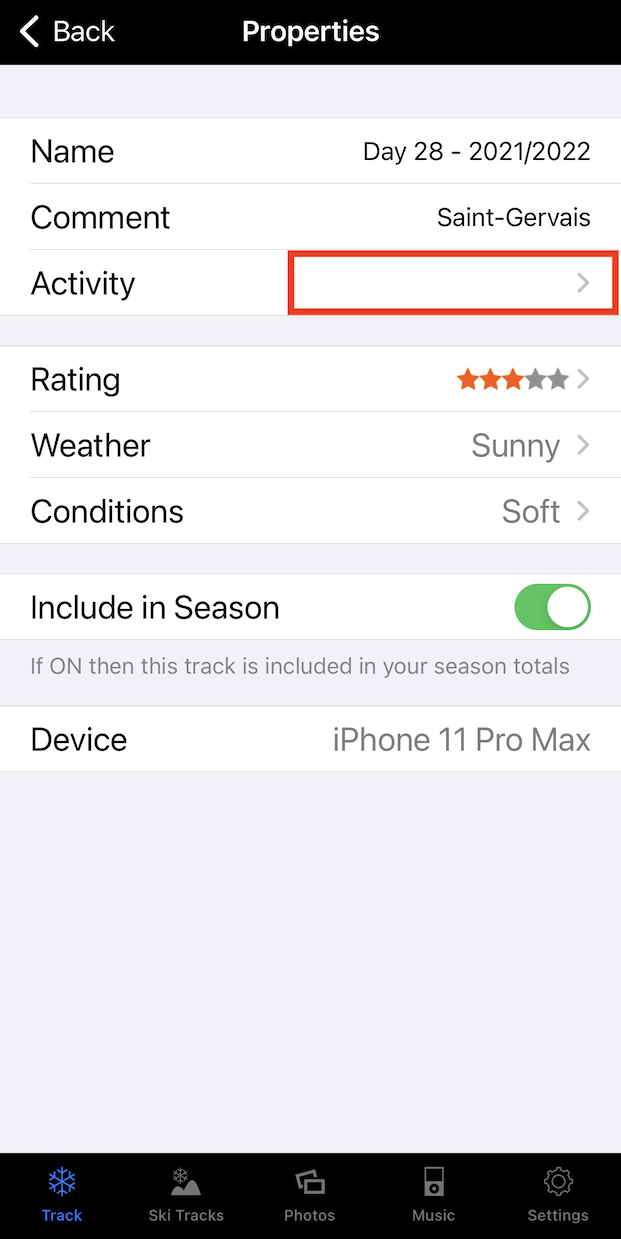 Step 3 Check displays are all correct
You may need to do this for a few more previous recordings.
How did this happen?
In a Ski Tracks version prior to version 2.6.0 build 115, a modification was made to improve the loading performance of the history. Unfortunately new recordings did not have their default activity set.
Normally this is set to the default activity type in settings.
Is my data OK?
Yes - only the activity type was not set. Ski Tracks is designed to allow customers to change activity types before setting off or even mid recording. So no data was lost or got corrupted. Many customers do this every day.
Has this been fixed?
Yes as soon as we realised the mistake it took a few hours to release 2.6.0 build 115. All new recordings using 2.6.0 build 115 should be normal and work as before.
Can Ski Tracks automatically fix this?
The next version of Ski Tracks v2.6.1 and this will automatically correct any recordings with missing a missing activity type.