If you have any Encrypted iTunes backup and you need to check for Ski Tracks data then you will need to download an iTunes Backup Recovery App
You will need to register the app to check for data. We suggest using this app to see if you have any data that requires recovery and if it is only a few tracks then manually copy the data to your computer and send the files to us.
If you have many tracks then its likely you will need to purchase the application.
Step 1 - Register Recovery App and Let it search for your backup.
Step 2 - Enter the password you encrypted the backup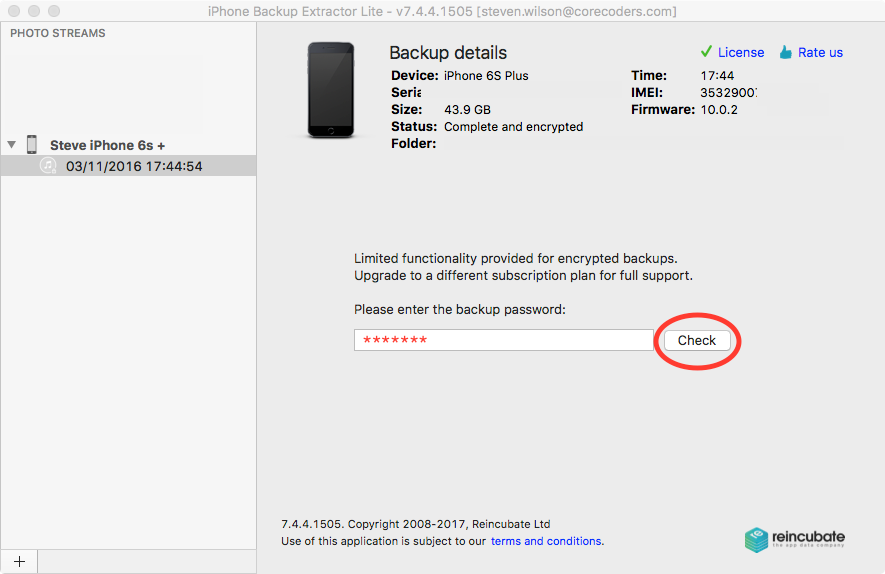 Step 3 - Select Expert Mode
Step 4 - Select Applications Domain / com.corecoders.skitracks
Step 5 - Extract to local folder for example ~/Desktop/SkiTracks
Once you have extracted all data from com.corecoders.skitracks please compress these files and send them to support@corecoders.com. We will then extract them and return them into importable SKIZ files for Ski Tracks.
Alternatives
Imazing has worked for a lot of users and they offer a free version.
https://imazing.com/guides/how-to-extract-files-and-data-from-an-encrypted-iphone-backup
It is the same principle as above you need to send us the application data from **com.corecoders.SkiTracks**