Ski Tracks has a feature where you can select a track not to be included in your season totals. If you cannot find a track in your Season Totals sort the tracks in date order, any tracks not Included in Season Totals will be greyed out.
1. On Ski Tracks go to History and sort the tracks into date order by selecting Date.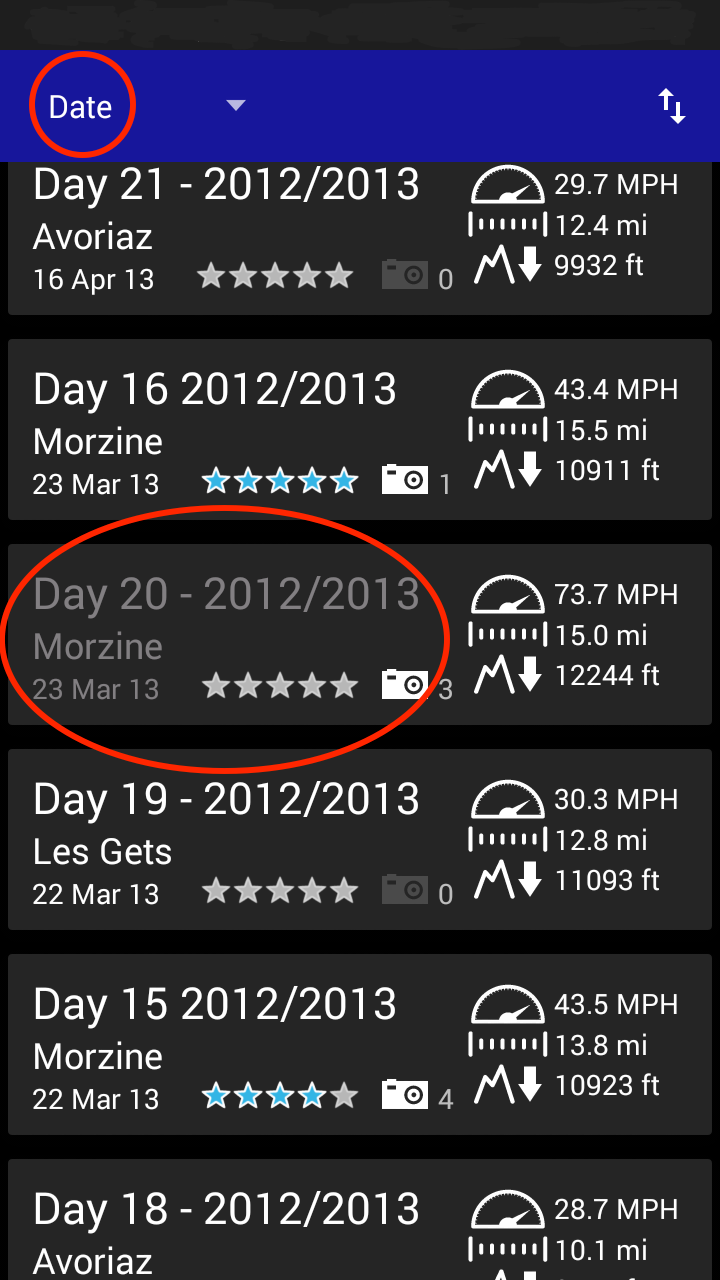 2. Select your track you want to include in your season and press the activity icon (top right).
3. Select the checkbox Include in Season Totals.
4. Go back to the History list, the track will no longer be greyed out. When you change the sorting to Season you will see your track.