Pair your Pebble watch to your phone.
On your phone go to Settings > Bluetooth
On your phone select your Pebble and pair
On your Pebble go to Settings > Bluetooth
On your Pebble select your phone and pair
Download the Pebble or Pebble Time app from Google Play
Search for Ski Tracks companion app on the Pebble store
On Ski Tracks go to Menu > Settings > Activate your Pebble > ON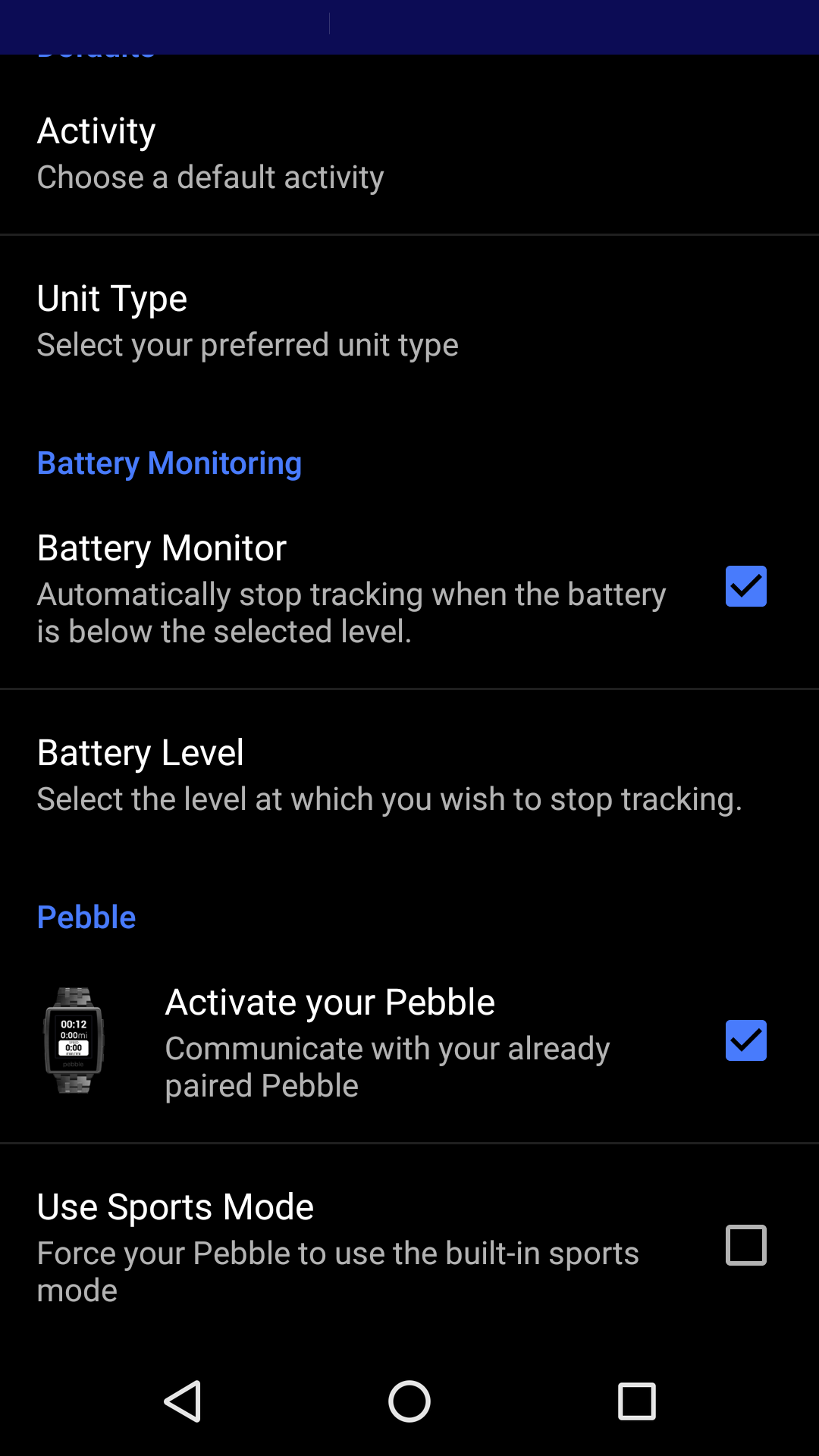 You can view Ski Tracks in Sports Mode. Ski Tracks uses the application already built into Pebble for displaying sports information. If this is turned to NO you will use the Ski Tracks Pebble app which is downloaded and installed separately onto the watch via the Pebble store. When you use the Ski Tracks pebble app you can view more statistics on your Pebble.
Please note: If your watch has previous connection to another phone please Forget the watch on the phone and Forget the phone on the watch.