The GPS is only turned ON when you press Play to start recording.
Please make sure you test outside. Once your phone has a GPS fix you should see a solid GPS status icon in the top status bar.
The GPS and track recording will remain in operation when the phone is locked or the application is in background.
When you get to your mountain start point press Play.
The Duration will start to count up every second starting at 00:00:00, the Play button will change to a Pause button.
When you press Pause you will have the option to Clear, Pause or Save the track.
Press Save and then Save Track to save your track to history.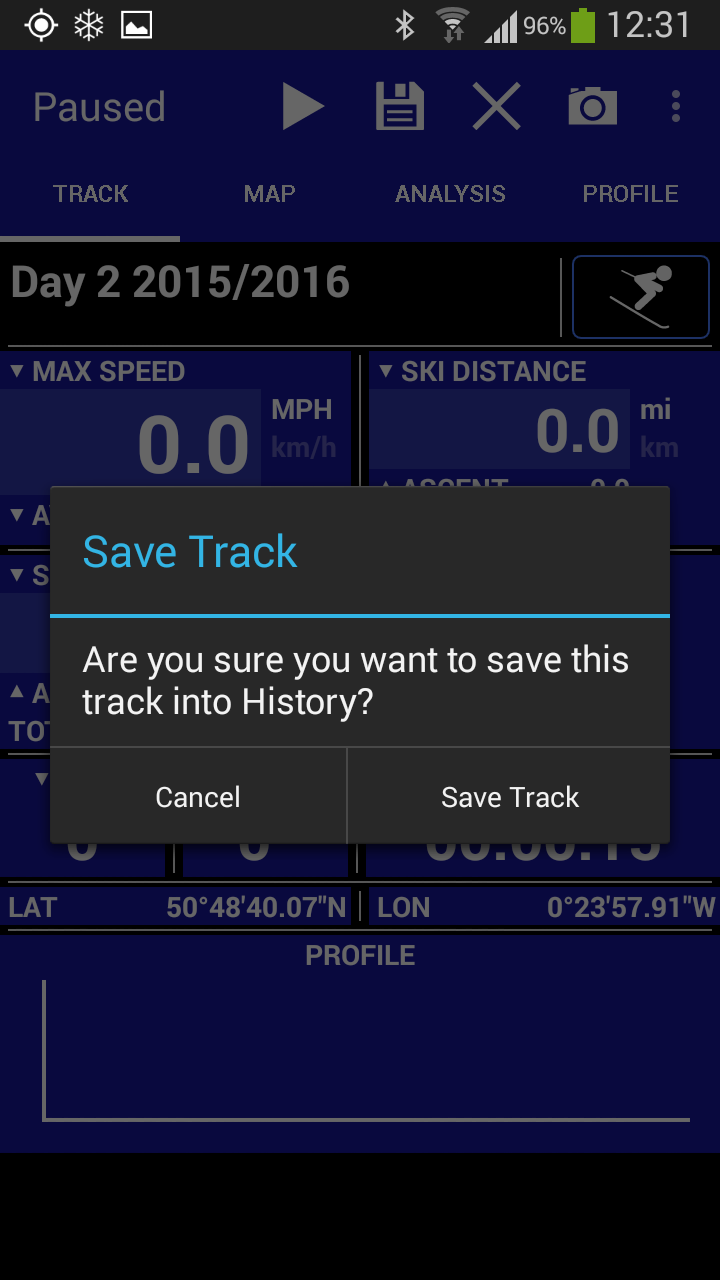 If you are trying to record and save a track and see the screen below your phone has a poor GPS fix. You will see the duration counter increasing. Please see the article Not Recording for more information.