Online track storage makes the recovery of data more seamless and prevents the loss of data. This feature is available from V1.3 and above.
Your tracks automatically sync to online track storage when you go the History.
Each time you go to the History your tracks will sync if there is a new track or you haven't visited the History for over an hour.
To force sync pull down on the history list
Please Note: When you Sign Up, you are creating a new Ski Tracks account. Ski Tracks accounts were not available until V1.3. This is not linked to your Google Play account.
If you have not previously logged in on your Android Device: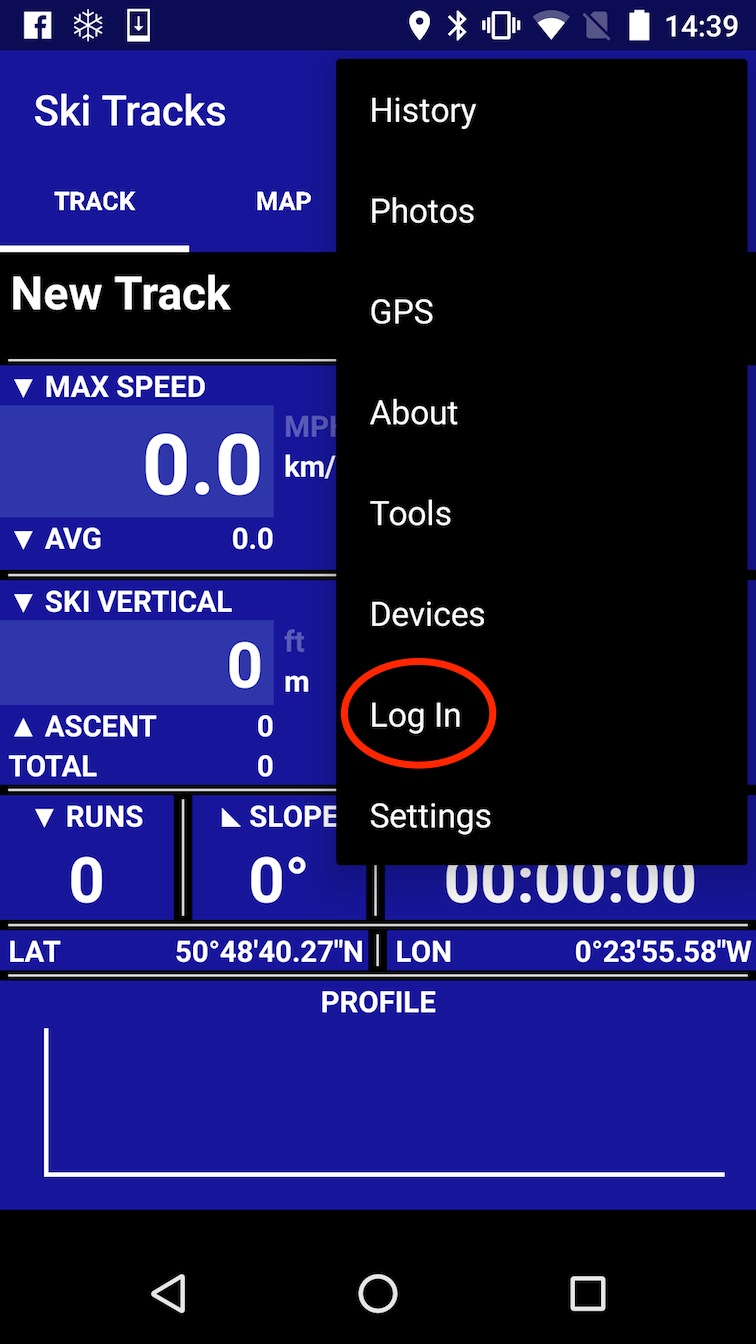 To create a new account Sign Up OR Log in with Facebook
To Sign Up fill in the fields and Create account.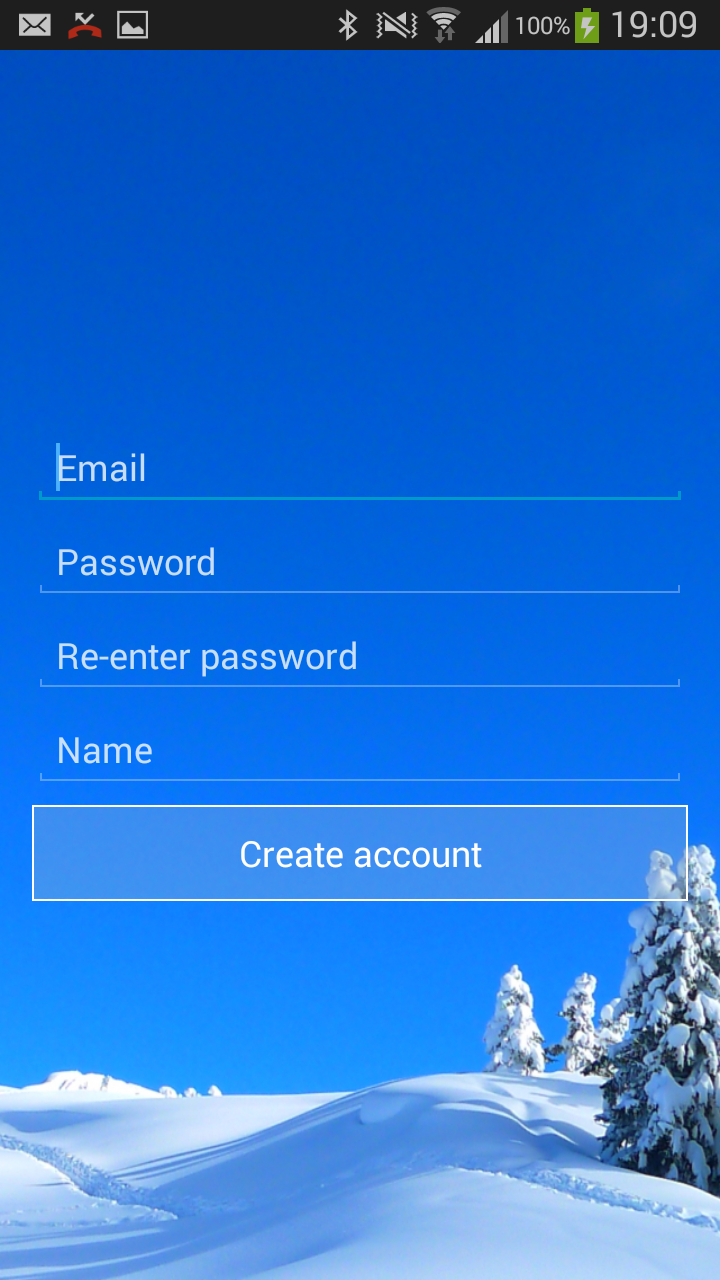 *Using add blocking apps such as AdFree can sometimes prevent you creating an account.