You may want to trim a track if you started Ski Tracks too early or forgot to stop Ski Tracks at the end of your day. The trim tool allows you to trim the beginning or the end of a track.
1. Select the saved track in history you want to trim and select the map view.
2. To change the map view select the tool bar (bottom right), to trim the track select the scissor button.
3. Use the play button/back/forward button below to position the pointer where you want to trim. To trim the end of the track the pointer must be more than halfway along the track. If the track is long you may have to trim and trim again.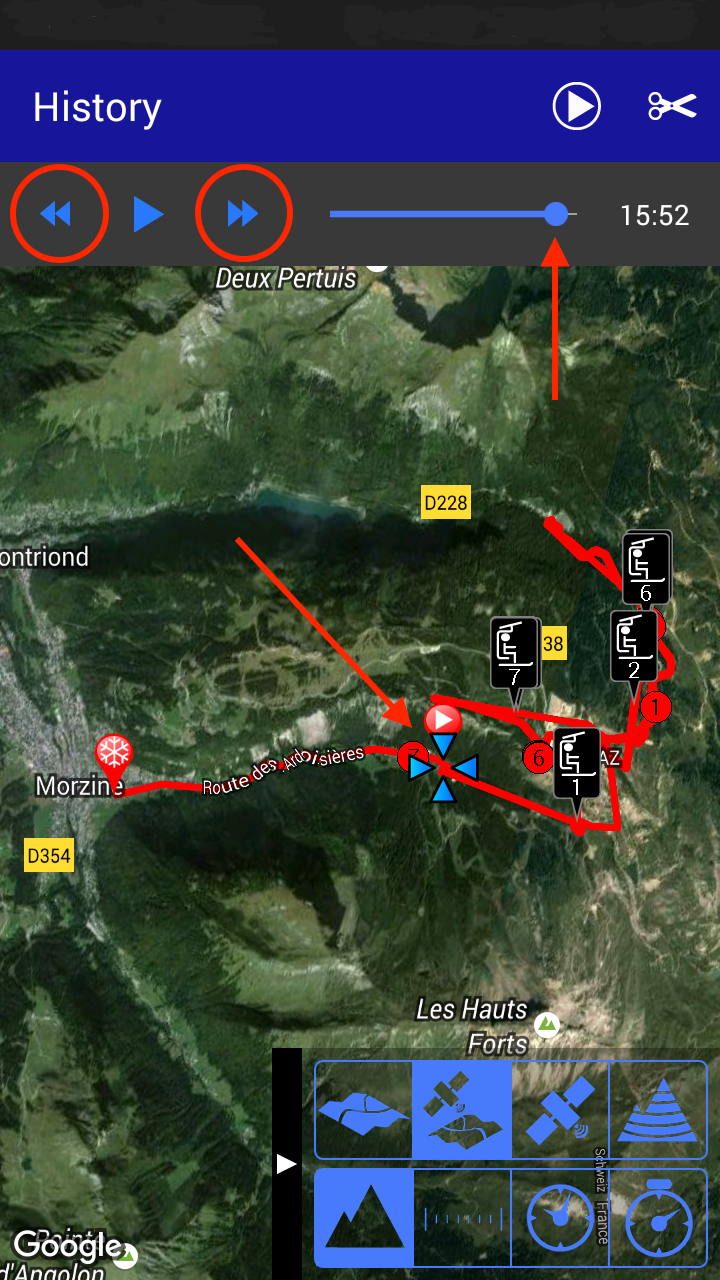 4. Press the scissor button to trim the track.
5. Your track is trimmed.
If you make a mistake you can always undo the trim, just press the scissors again and you can undo the track trim.