Email yourself the SKIZ files for the tracks you want to import. Open the email using your device's email provider, select the attachment and open within Ski Tracks. You have to send each file individually, if you have multiple tracks to import please follow the instructions below.
Follow these steps to move multiple tracks from one iPhone to another.
On the old phone, run Ski Tracks and select Settings > Tools > Backup All Tracks.
Now connect the old phone via USB to your computer.
In iTunes, select your device.
4. Select File Sharing and then select Ski Tracks. Drag or copy and paste the Backup folder to your computer.
5. Open this backup folder that's on your computer now and select all of the files in there.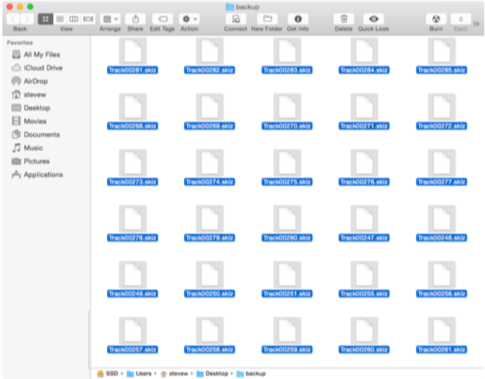 6. Now plug in your new phone via USB and select it in iTunes like you did in Step 3 for your old phone.
7. Drag all of the SKIZ files from your computer in step 5 into the File Sharing - Ski Tracks Documents.