1. Download Android File Transfer to your computer.
2. Connect your device using your USB cable to the computer.
3. Copy your SKIZ files into Ski Tracks/Tracks/Import-SKIZ. (as indicated)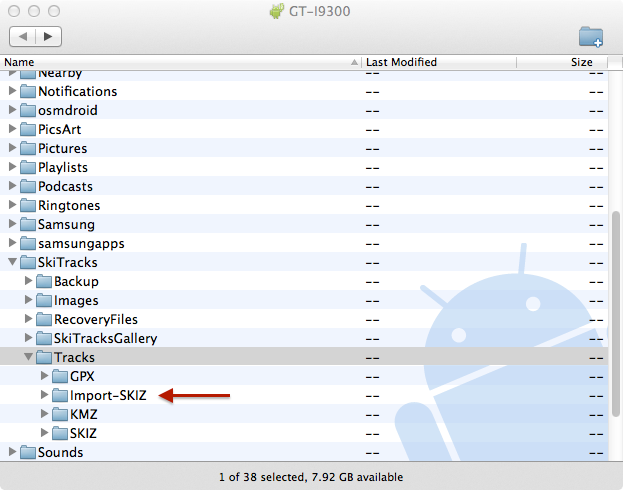 4. Eject/Disconnect your device from your computer.
5. Open Ski Tracks on your device and it will automatically import all the SKIZ files.